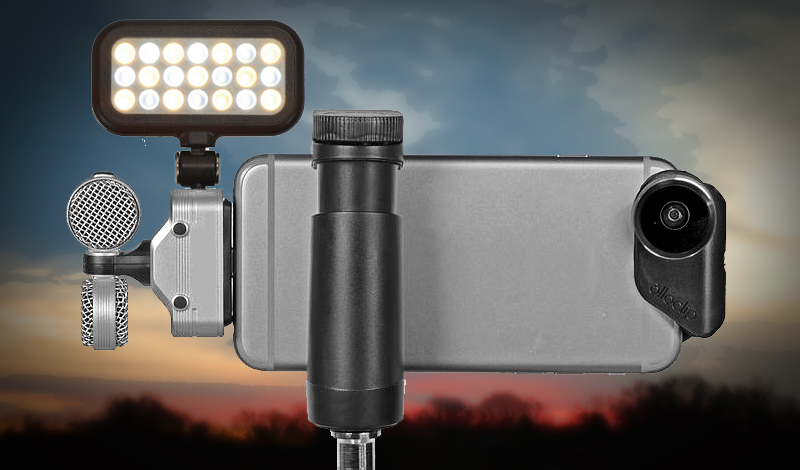 Durham, NC – In the palm of our hands, we have more filmmaking power than D.W. Griffith, Charlie Chaplin, or Sergei Eisenstein ever knew. Smartphone Filmmaking will cover the practice and possibilities of shooting video with a smartphone.
This online class from the Center for Documentary Studies at Duke University will show you how to put together a smartphone video rig including lights, microphones, stabilizers and lenses. We'll also cover on the foundations of filmmaking, including pre-production, shot composition, building a soundtrack, and editing. By the end of the six weeks, each student will have made a short smartphone video as a class assignment.
Whether you use an iPhone, Android, Huawei, or Samsung, Smartphone Filmmaking will help you take your videos to the next level.
Course: 12 hours/All Levels
Meets once a week online
All classes meet online 7 – 9 PM (EST -05.00 GMT)
Dates
Mon., Nov 5, 2018
Mon., Nov 12, 2018
Mon., Nov 19, 2018
Mon., Nov 26, 2018
Mon., Dec 3, 2018
Mon., Dec 10, 2018
About the Instructor

Emmy and Cannes Lions award-winning producer Hal Goodtree has worked for the National Football League, the New York Times and with screen luminaries such as James Earl Jones, Cindy Crawford and legendary documentarian Albert Maysles. His latest project, a documentary about American Tobacco, earned a #1 rating in prime time when it was broadcast in December 2014.
Additional course information – A late-model computer, fast internet connection, and built-in camera are recommended, though not required. Students with less than optimal hardware or internet connections are welcome to take the course, though it may be difficult to participate fully in virtual meetings.