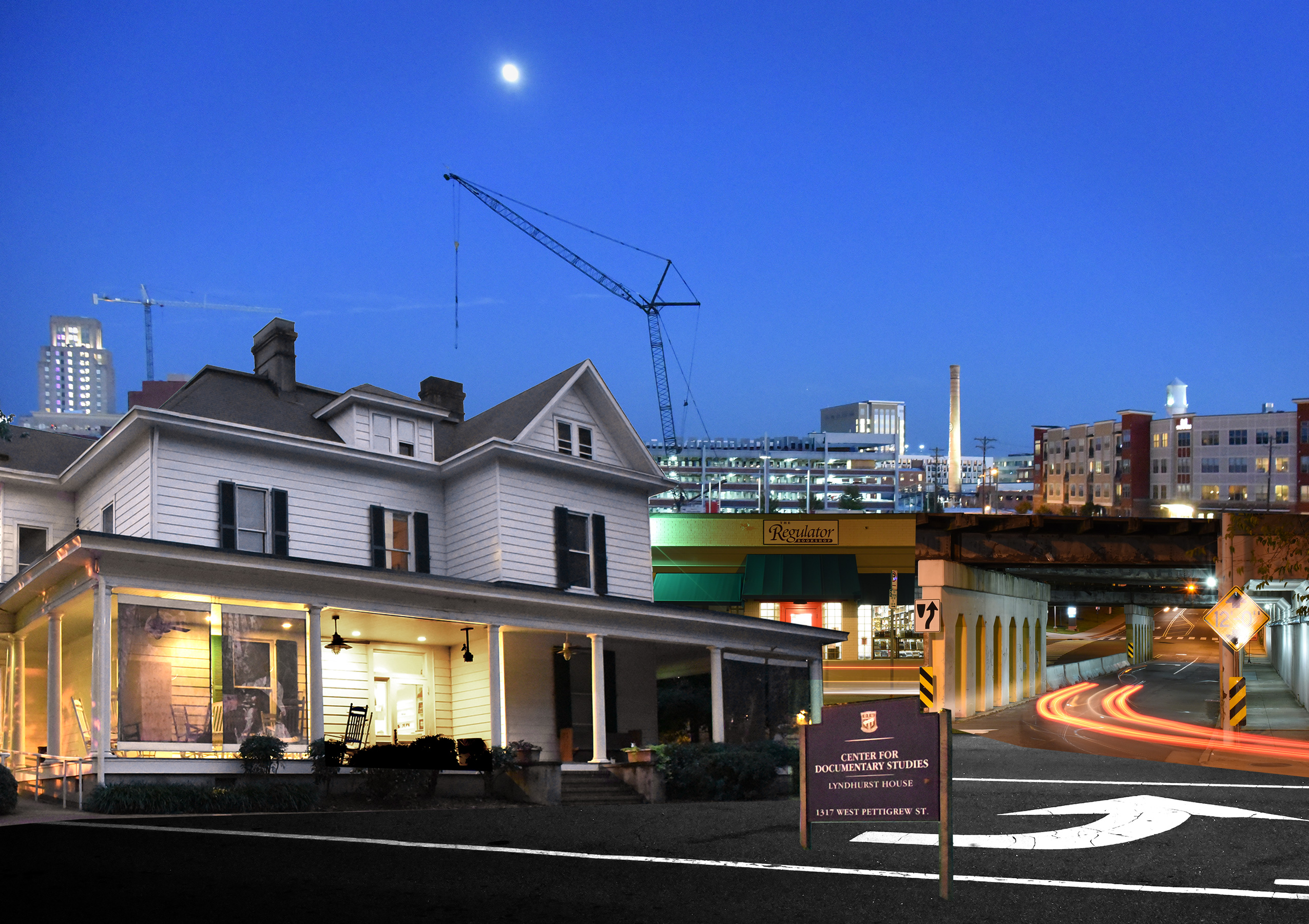 Unlock your power to see in the dark in this hands-on field course. Topics of discussion include the history of the genre, composition, theory, long exposures, gear, and safety. Each class includes two hours of work on the street. Suitable for all levels of experience and all types of gear—cell phones, DSLRs, compact mirrorless, GoPro and film cameras.

Six evening classes, once a week for six weeks.
Each class combines one hour of instruction at the Center for Documentary Studies with two hours of work on street.
History of Night Photography
Speeding up your sensor (ISO)
Long exposures
Stabilizing the camera
Color temperature
Long exposures
Depth of Field
Street Tips
Composition
Histogram
Lenses
Exif
10 hours of fieldwork, spread over 5 classes. Locations included:
Ninth Street
American Tobacco District
Downtown Durham
Final class is a retrospective at the Center for Documentary Studies.
"Thank you so much for such a positive learning experience. One of my favorite classes at CDS!" – Karen H., student

"Thanks for introducing me to the night." – Ken Z., student

"I really had a good time." – Giuseppe Z, student

"The photos are spectacular." – Center for Documentary Studies

Emmy and Cannes Lions award-winning producer Hal Goodtree has worked for the NFL, the The New York Times and with screen luminaries including James Earl Jones, Cindy Crawford and legendary documentarian Albert Maysles. He has been an instructor at CDS since 2015.