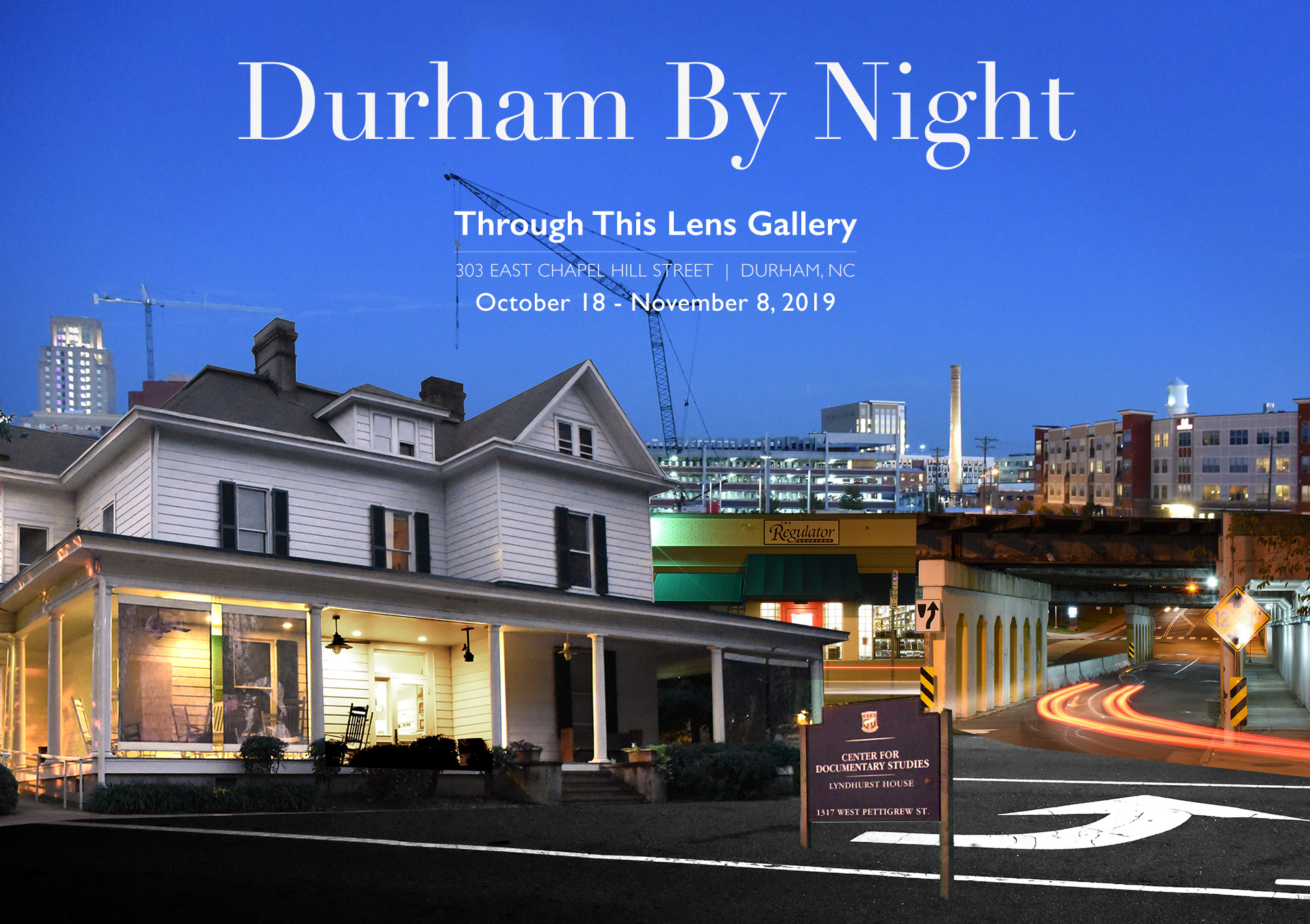 Drawn from 5 years of class work at Center for Documentary Studies, Durham By Night shows us a different Bull City than we have seen before.
Beginning in the fall of 2015, photographers from across the Triangle began photographing Durham at night in a class called Documentary Night Photography. From the beginning, the results were intriguing – the familiar made new, colors we hadn't seen, details and perspectives we hadn't considered.
Over 50 photographers have contributed to the body of work. Final selection for Durham By Night will be determined in August 2019.
For more than 14 years, Through This Lens has been one the few galleries in the Triangle to specialize in photographic art. With new shows every month and a location across from the Bull,  Through This Lens has consistently been at the center of the arts in Downtown Durham.
DURHAM BY NIGHT – a group show
October 18, 2019 – November 8, 2019
Through This Lens Gallery
303 East Chapel Hill Street
Durham, NC 27701
(919)687-0250
Contact: Hal Goodtree